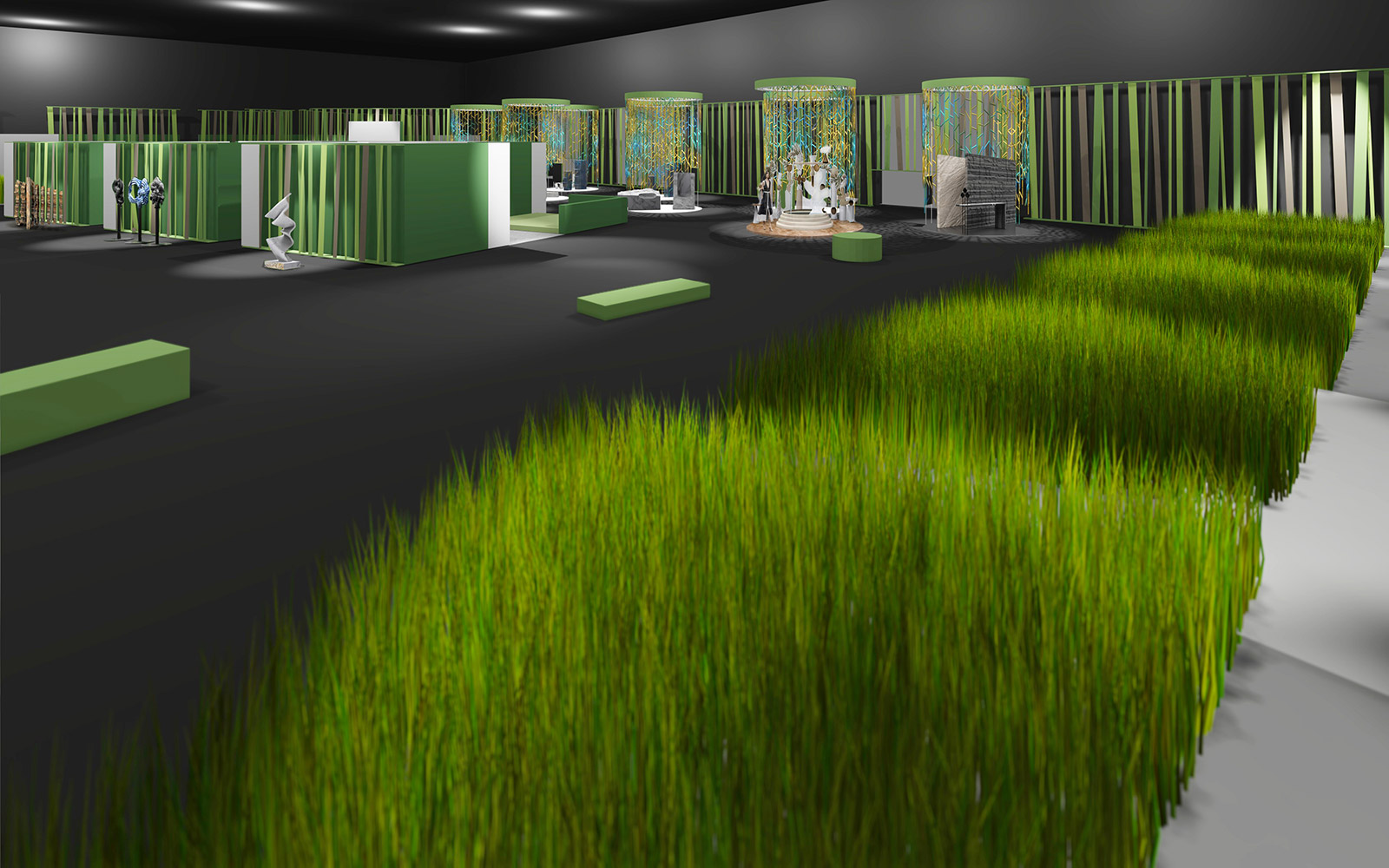 Enhancing the uniqueness and geodiversity of all natural stones: this is the fil rouge of the initiatives that will be presented at The Italian Stone Theatre – the Marmomac pavilion dedicated to Italian Stone excellence – where the theme of the 2019 edition will be Naturality, in other words the naturalness of all stones, understood in its purest aspect.
The natural element returns again this year, after the success of the 2018 edition where the topic was the combination of water and stone. The 54th edition of Marmomac, the international stone exhibition on show in Verona from the 25th to 28th September 2019, will focus on the material composition of natural stones. Based on the fact that natural stone belongs to the biosphere as an essential element of nature, through which man has shaped his habitat.
The mineral composition and the complexity of the genetic transformation processes have produced an infinite variety of lithotypes, scattered all over the Earth. They have always been very fascinating with their intrinsic and reassuring promise of eternity.
The inimitable physical, mechanical and aesthetic diversity is the greatest richness of these materials that for thousands of years man shaped according to his genius with stunning results. The multiple creative opportunities offered by natural stones to shape places, buildings and furniture objects in general continue to increase thanks to the availability of new technologies and new projects of architects, designers and artists. Today more than ever it is important to rediscover man's alliance with nature, by reducing wastage and by reinforcing our environment conservation.
All exhibitions will be set up on these themes, as always carried out in collaboration with Italian Companies involved in the Stone Industry, with architects, designers and brands who will be operating in a green scenario. The Author's Restaurant, gourmet event of the show, the Wine Bar and the Spazio Forum will complete the scenario.