No need to trouble your self when cleaning your surfaces since SCS protects them and it is easy to maintain.
In fact the best way to do your daily cleaning is using a soft no abrasive cloth, lukewarm water and liquid soap with pH value between 3 and 8. Never use sharp items, such as knives, directly on the surface Always use cutting boards or similar items, in order to prevent scratches and cracks on the surface of the kitchen tops Use protective materials under the legs of tables, chairs, etc. , to prevent flooring from scratching Avoid to expose the surface to high temperatures, always use trivets or similar items Never use abrasive products such as hard steel wools or sponges; always prefer soft textured products Never try to polish the surface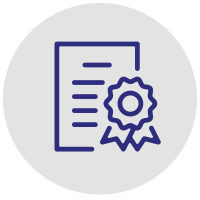 SCS has been successfully tested against the elements listed aside
according to the EN 16301: 2013 Standard (Natural stone test method – Determination of sensitivity to accidental staining).
The tested duration is from 8 to 12 hours, depending on the composition of the material, but it is highly recommended to avoid:

• Bleach
• Trichloroethylene
• Industrial solvents
• Paint solvents
• Hydrofluoric acid
• Dichloromethane (methylene chloride)
• Sodium hydroxide
• Thinners and other chemicals, acetone
• All products with acidic components below pH 3 or basic component higher than pH 8.